Smartphone applications are growing at lightning speed in global markets, with the number of users increasing by nearly one million every day. In the Arab region, the production of digital applications and contents is still not up to the enormous potential available to develop services for individuals and institutions.
The "ALECSO Mobile App Award" initiative was launched in 2015 with the aim of providing the appropriate technical and institutional environment to contribute to the rise of an Arab Mobile App. industry in the fields of education, culture and science.
The ALECSO Mobile App Award was launched under the slogan : "Arab Applications with Arab skills, supporting entrepreneurship and strengthening identity." This competition seeks to monitor and promote Arab young developers in the region, to offer them guidance, and help them overcome any technical or procedural difficulties that might stand in the way of their creativity and excellence.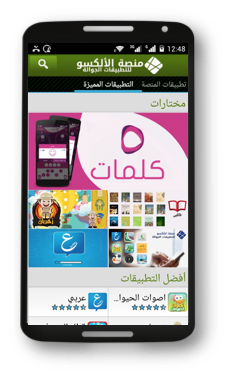 It also aims to stimulate the production of mobile applications in a way aligned with the specificities of Arab States, and thus meet their urgent need for appropriate digital contents that can help protect young generations from the risks of cultural alienation.