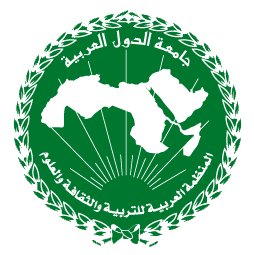 Who are we?
The Arab League Educational, Cultural and Scientific Organization (ALECSO) is a Tunis-based specialized institution working under the umbrella of the League of Arab States. It is essentially concerned with the development and coordination of the activities related to education, culture and sciences in the Arab World. It was established by virtue of Article 3 of the Arab Cultural Unity Charter, and was officially announced in Cairo on July 25, 1970.
As stated in Article One of its Constitution, ALECSO was established with the aim of promoting Arab intellectual unity through education, culture and sciences, and enhancing the educational, cultural and scientific level in the Arab World so that it can positively contribute to universal civilization.
Objectives
Within this overall objective, ALECSO performs a number of tasks, including in particular:
Upgrading the level of human resources in the Arab World;
Providing propitious conditions for the development of education, culture, sciences, the environment, and communication in the Arab World;
Promoting and disseminating the Arabic Language and the Arab-Islamic culture in the Arab World and elsewhere;
Establishing channels of dialogue and communication with other cultures worldwide.
Member States
ALECSO includes twenty-two (22) Member States, namely :
Hashemite Kingdom of Jordan
State of the United Arab Emirates
Kingdom of Bahrain
Republic of Tunisia
People's Democratic Republic of Algeria
Republic of Djibouti
Kingdom of Saudi Arabia
Republic of the Sudan
Syrian Arab Republic
Republic of Somalia
Republic of Iraq
Sultanate of Oman
State of Palestine
State of Qatar
Republic of the Union of the Comoros
State of Kuwait
Republic of Lebanon
State of Libya
Arab Republic of Egypt
Kingdom of Morocco
Islamic Republic of Mauritania
Republic of Yemen